EUROPEAN FUNDED PROJECT
Smart Planner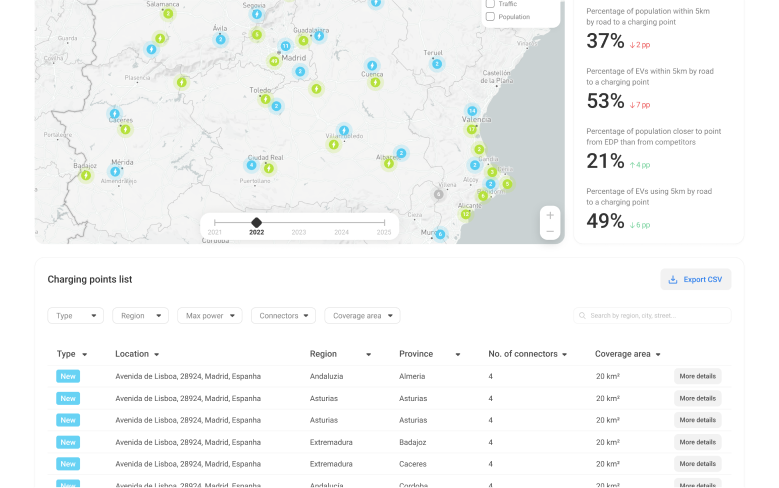 Challenge
Smart Planner was approved to solve an EDP challenge: to identify the optimal points where to install the electric vehicle charging points. This problem is complex and critical to EDP, as there are many business metrics and restrictions one can optimize over and no solution is globally optimal. There are trade-offs between investment size, expected profits, fairness to customers, spatial distribution, etc. Additionally, there is an insurmountable amount of knowledge captured by EDP Business stakeholders that is not easily captured by existing datasets.
For this reason, we created a solution which provides an analytical Dashboard and Optimization tool that empowers stakeholders to improve their decisions instead of replacing them entirely.
Project duration
Start date
07/09/2020
End date
31/08/2021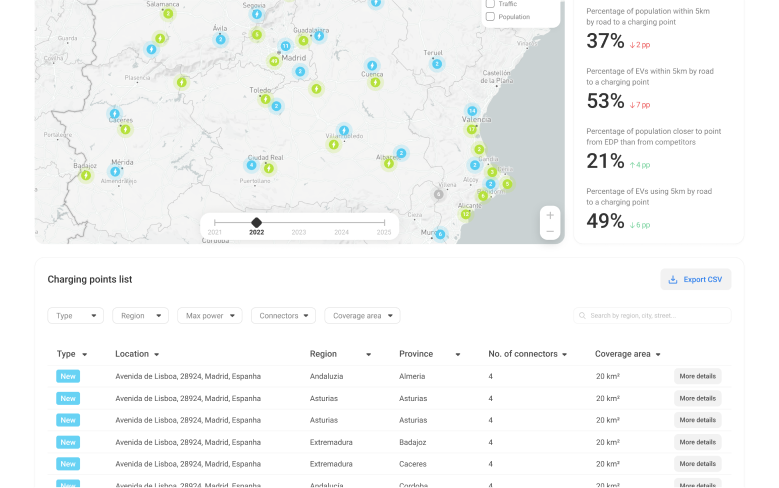 Fund
Website
Funded by
European Data Incubator

This project has received funding from the European Union's Horizon 2020 research and innovation programme under grant agreement No 779790.
Project code
H2020-779790
Total cost
100,000.00€
Total grant
100,000.00€